Great pictures – by DirtCrashr at Anthroblogogy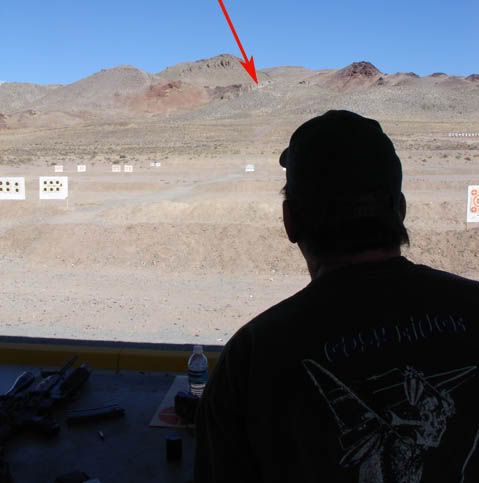 Amazingly there was a gong out there, up on the hill at 953-yards. It was up on a trail next to an old 55-gallon steel drum below a boulder towards the top of the mountain.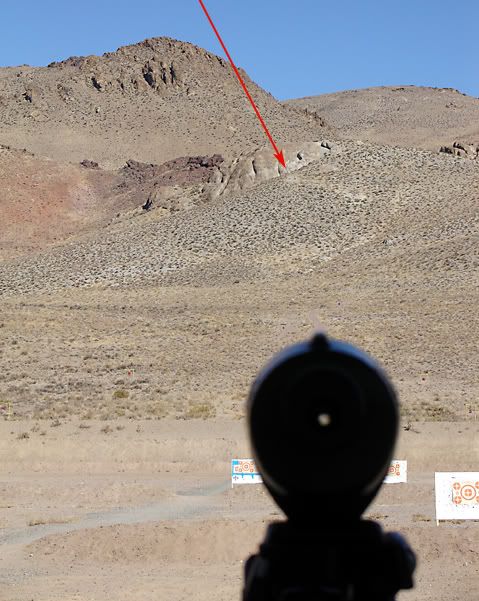 It was almost impossible to see with the naked eye until several "looks" were taken. Even then it was hard to find.
Even through the spotting scope, the 55 gallon drum looked like a thimble!